Earthquake in Syria -Help Children Have Safe School Access Again
Let's Make Schools Safe Again, No Lost Generation in Syria.
The ongoing war and displacement and the recent devastating earthquake have dramatically exacerbated the humanitarian crisis in Syria. This earthquake has not only caused displacement of millions of children and their families, but also destroyed already fragile infrastructure, including schools and hospitals.
On 06.02.2023, a very violent earthquake also caused great damage in northern Syria. Many buildings in the area were damaged or destroyed, including many school buildings. In the region of Kobane, Aleppo alone, about 20 schools were affected by the earthquake.
We have received a list of needs from the local authorities for the repair of the earthquake damage, which shows that there is an urgent need for the rehabilitation of school buildings, so children can have safe access to their schools again.
Schools Affected by Recent Earthquake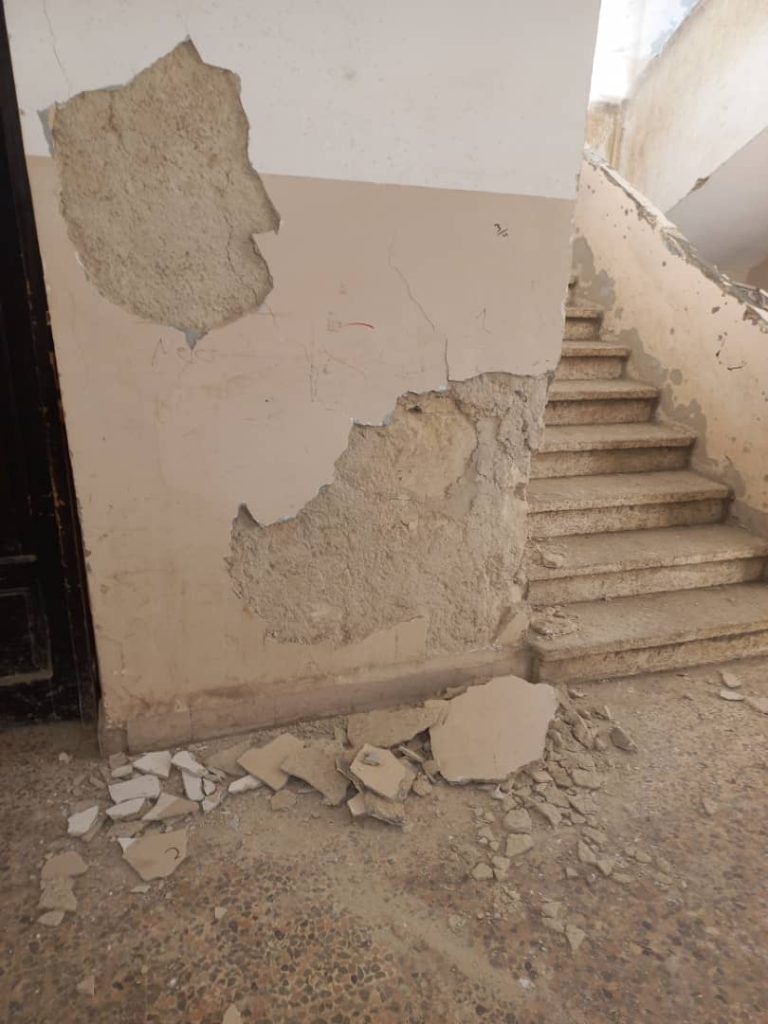 OUR DONATION ACCOUNT
IBAN: DE31 4306 0967 1162 1689 00
BIC: GENODEM1GLS
Reference for Donation: Help Humanity
Doz e.V. is exempt from corporate income tax by the Leipzig II tax office according to the notice of 01.08.2019 in accordance with § 5 Para. 1 No. 9 KStG and from trade tax in accordance with § 3 No. 6 GewStG, as the association exclusively and directly serves nonprofit tax-privileged purposes in the sense of §§ 51 ff. AO. The purposes of the Articles of Association are in accordance with Section 52 (2) Sentence 1 No. 5, 7, 13 and 15 of the German Fiscal Code (AO).
OUR EMERGENCY RELIEF TEAMS HELP ON THE GROUND
Our teams and partner organizations have been working in the Syrian earthquake zones, especially in the provinces of Aleppo, Hasakah and Raqqa, since 2012.
Even before the earthquake of 2023, Kobani city was destroyed due to the war against ISIS and our civil society center in Kobani was destroyed too. In this video from 2015 you see our Board member Ahmed Shekho speaking from Kobani in 2015:
OUR EMERGENCY AID IN SYRIA AND IRAQ
DOZ e.V. has been on the ground since the beginning of the Syrian conflict in year 2012. In Syria, we support locals and IDPs directly or together with local partner organizations. We also help Syrian refugees, local Iraqi communities, and Iraqi IDPs in Iraq. We are both a local and a migrant-led organization.